Regular price
Sale price
$28.00 USD
Unit price
per
Sale
Sold out
Apples + Maple Bourbon Candle, a tantalizing blend that will transport you to a cozy autumn night, wrapped in the warm embrace of a deliciously fragrant dessert.

As you light the wick, your senses will awaken to the irresistible aroma of freshly picked apples, their crispness mingling with the comforting allure of cinnamon and a subtle hint of zesty orange. The top notes set the stage for what is to come, teasing your anticipation.

But it is in the heart of this candle that the true magic happens. Imagine a bustling kitchen, where a skilled chef artfully combines bourbon and butter, infusing the air with a rich and intoxicating scent. This is the beating heart of our candle, where the velvety smoothness of bourbon dances in harmony with the creamy sweetness of butter, creating an aroma that is both indulgent and evocative.

And just when you think this olfactory journey couldn't get any better, the grand finale arrives. The decadent scent of sweet maple syrup takes center stage, entwining with the comforting embrace of vanilla. Together, they create a symphony of flavors that are reminiscent of a warm, freshly baked apple dessert, straight from the oven.

Handcrafted with care, our Apples + Maple Bourbon Candle is made from the finest ingredients, ensuring a slow clean and even burn that will fill your space with its irresistible scent. Whether you wish to create a cozy ambiance for a relaxing evening at home or want to infuse your space with the inviting aroma of autumn, this candle is the perfect companion.

Indulge your senses and let the intoxicating blend of apples, maple bourbon, and warm spices transport you to a world of comfort and bliss. Treat yourself or someone special to this captivating fragrance experience, and let the magic unfold.
8 oz 
Burn time 64 hours
Share
Shipping

After your order has been placed, you can expect it to ship within about 5-8 business days. Once your order has shipped, you will receive a confirmation and tracking number via email.

Happiness & Co is not responsible for any additional duties, taxes, or custom clearance fees for orders shipped outside the continental United States.
View full details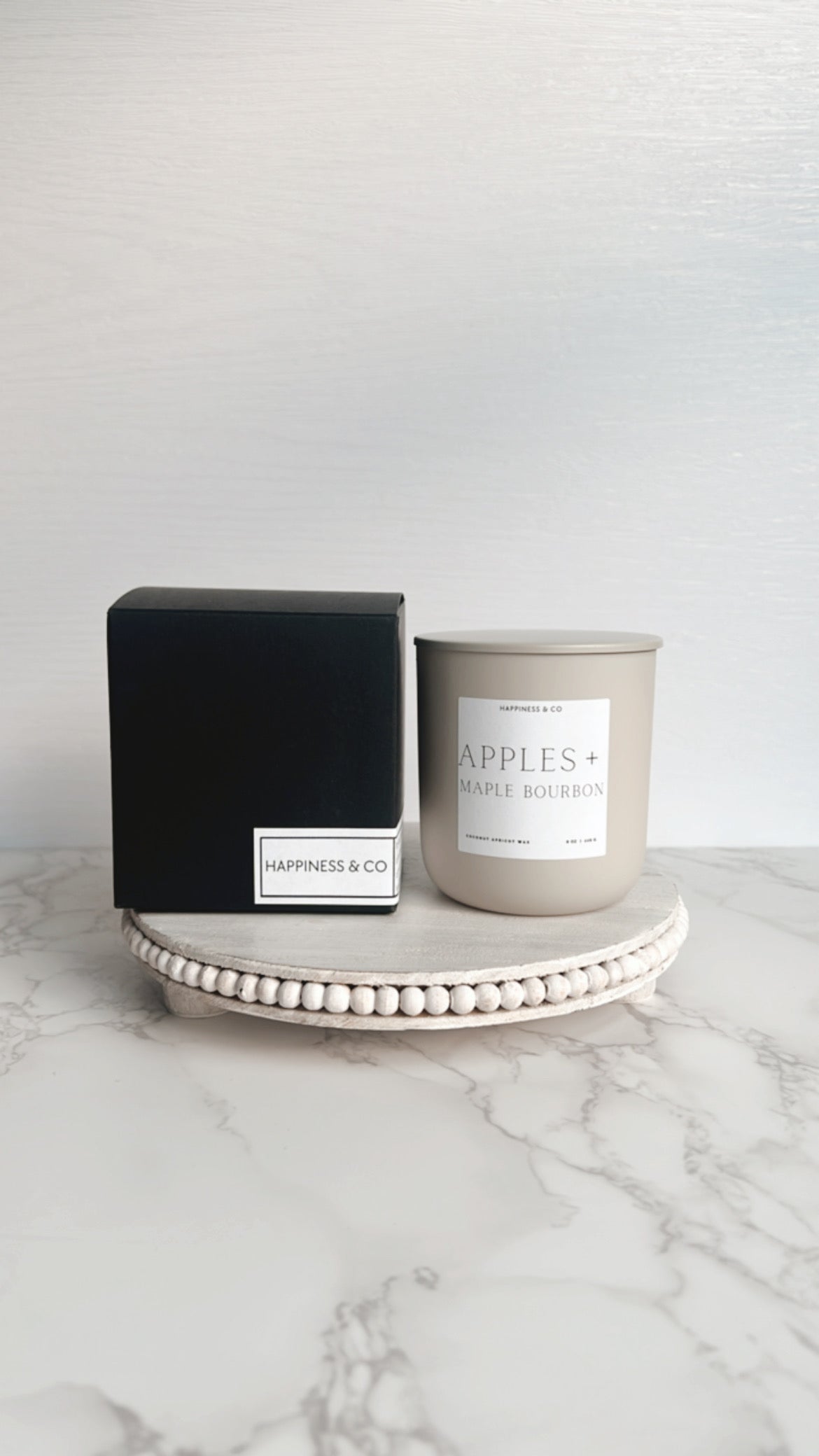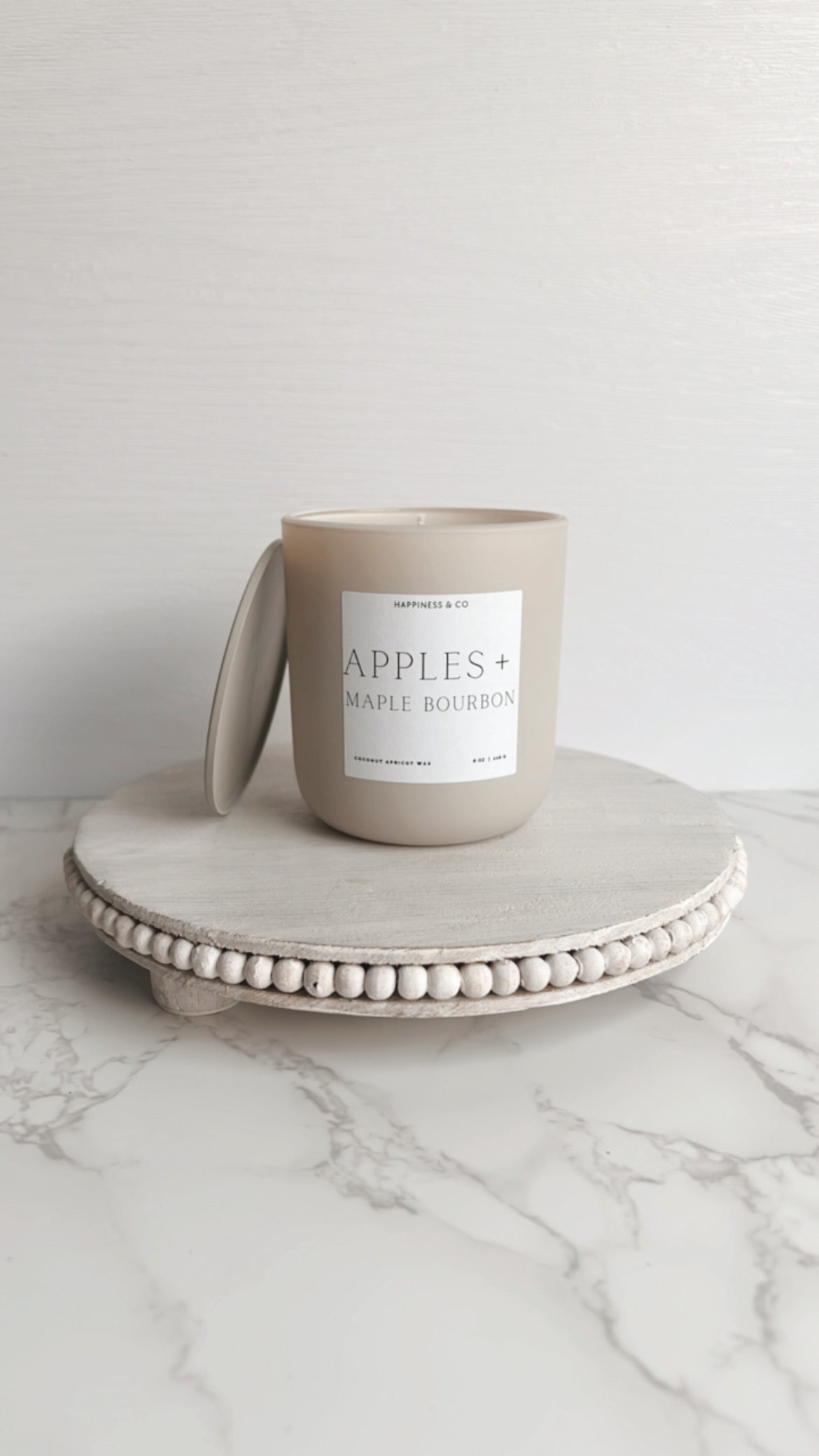 Don't walk... RUN!!!
Omg!!!! This is, by far, the most amazing smelling candle. The perfect mix of apples, maple and sweet bourbon! Fills my whole house!